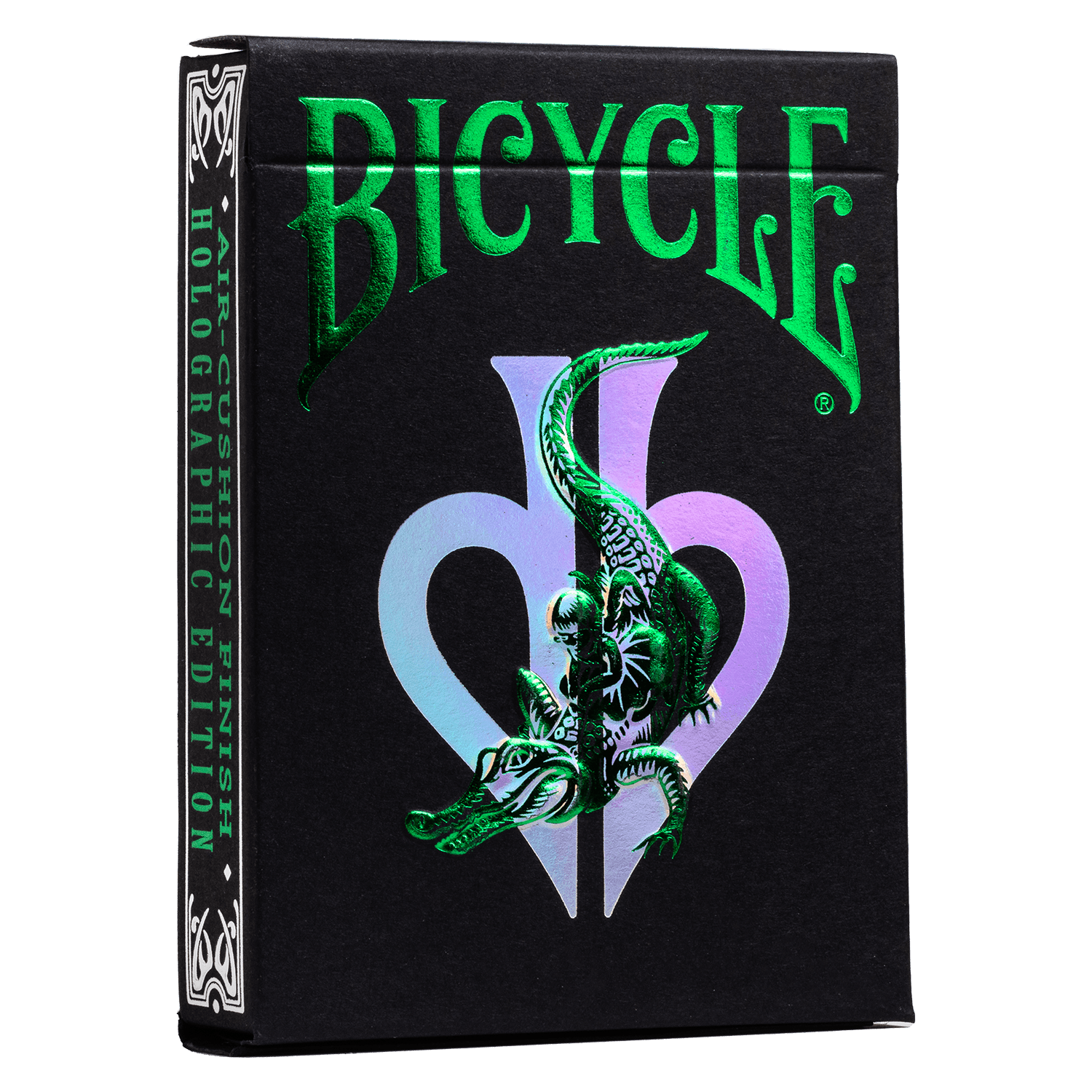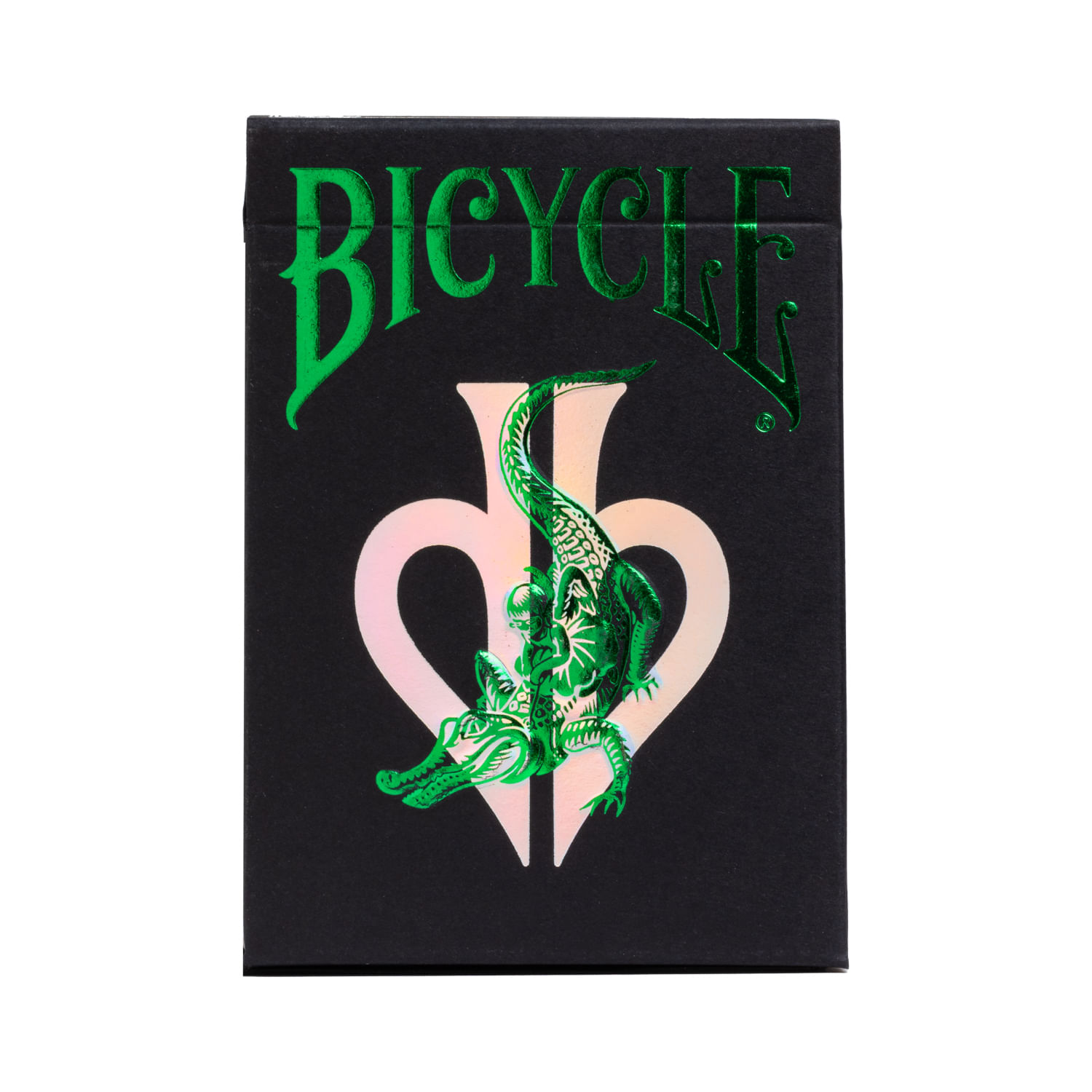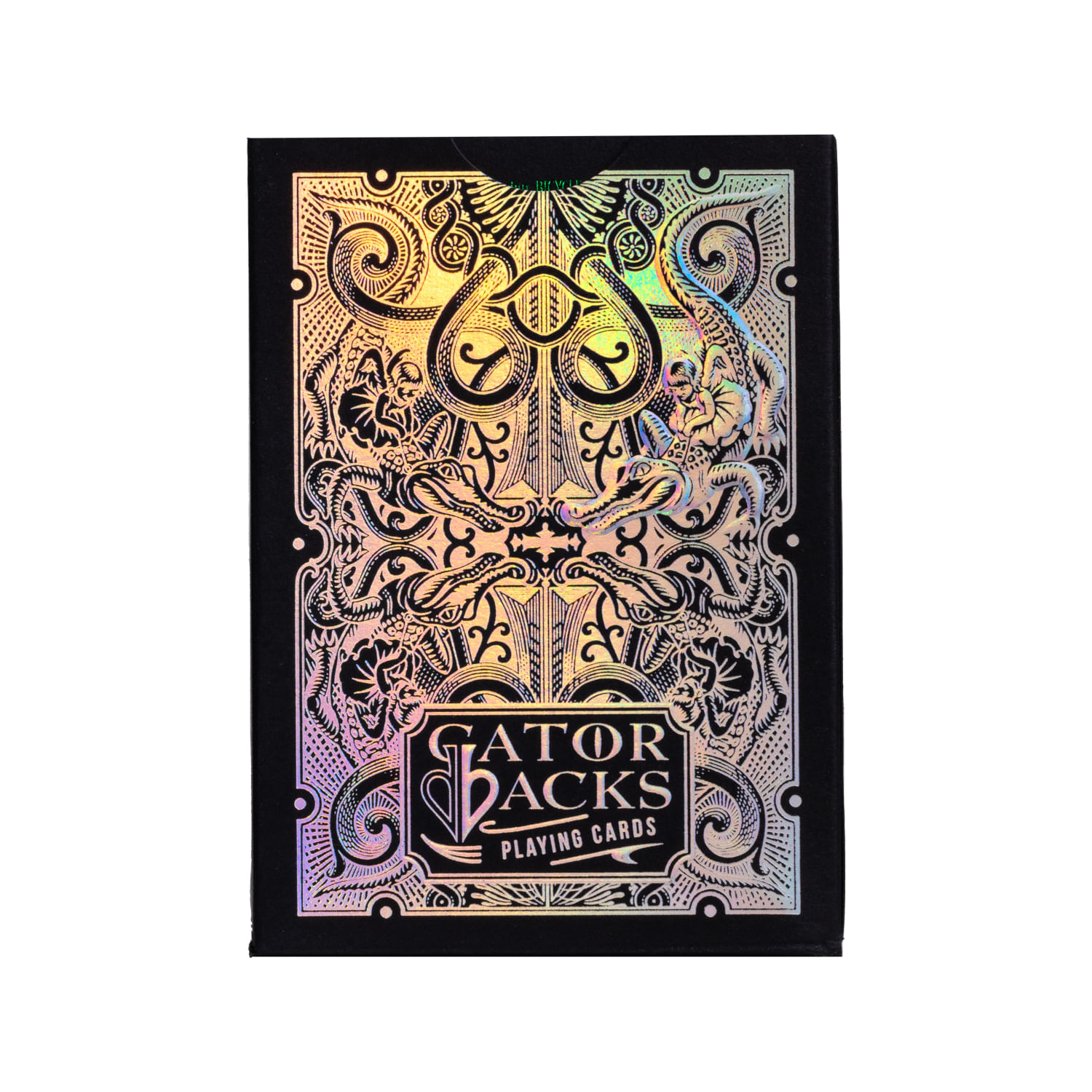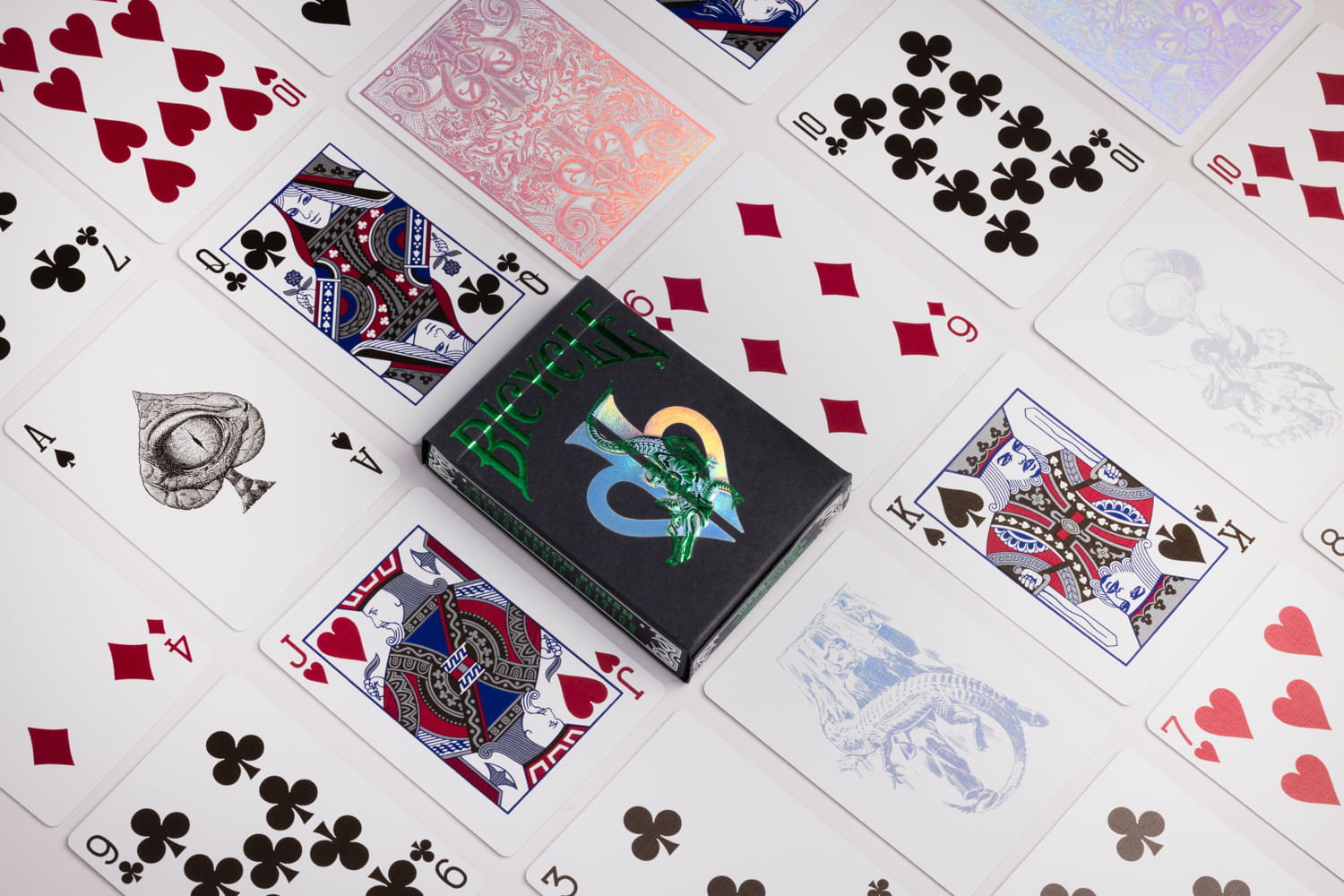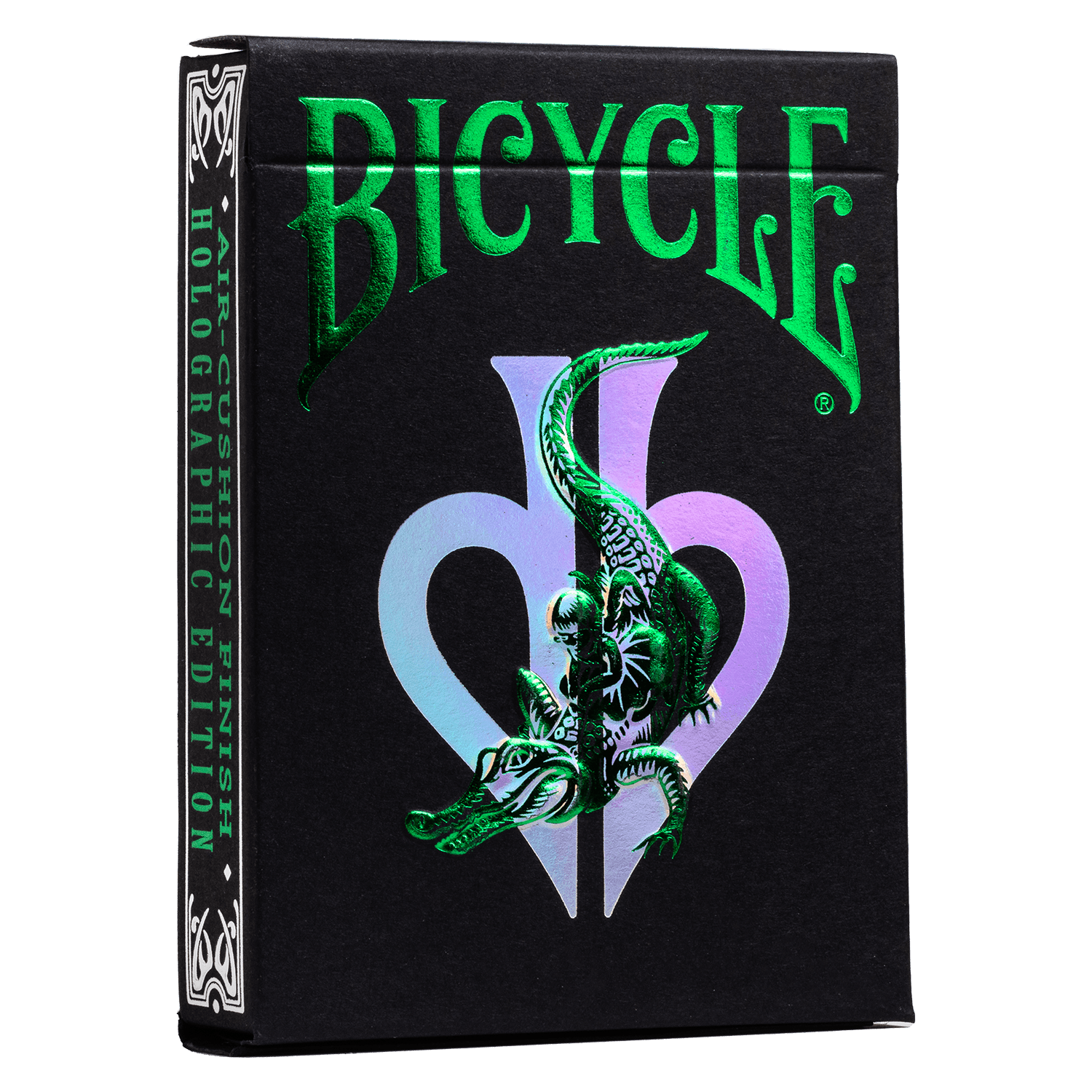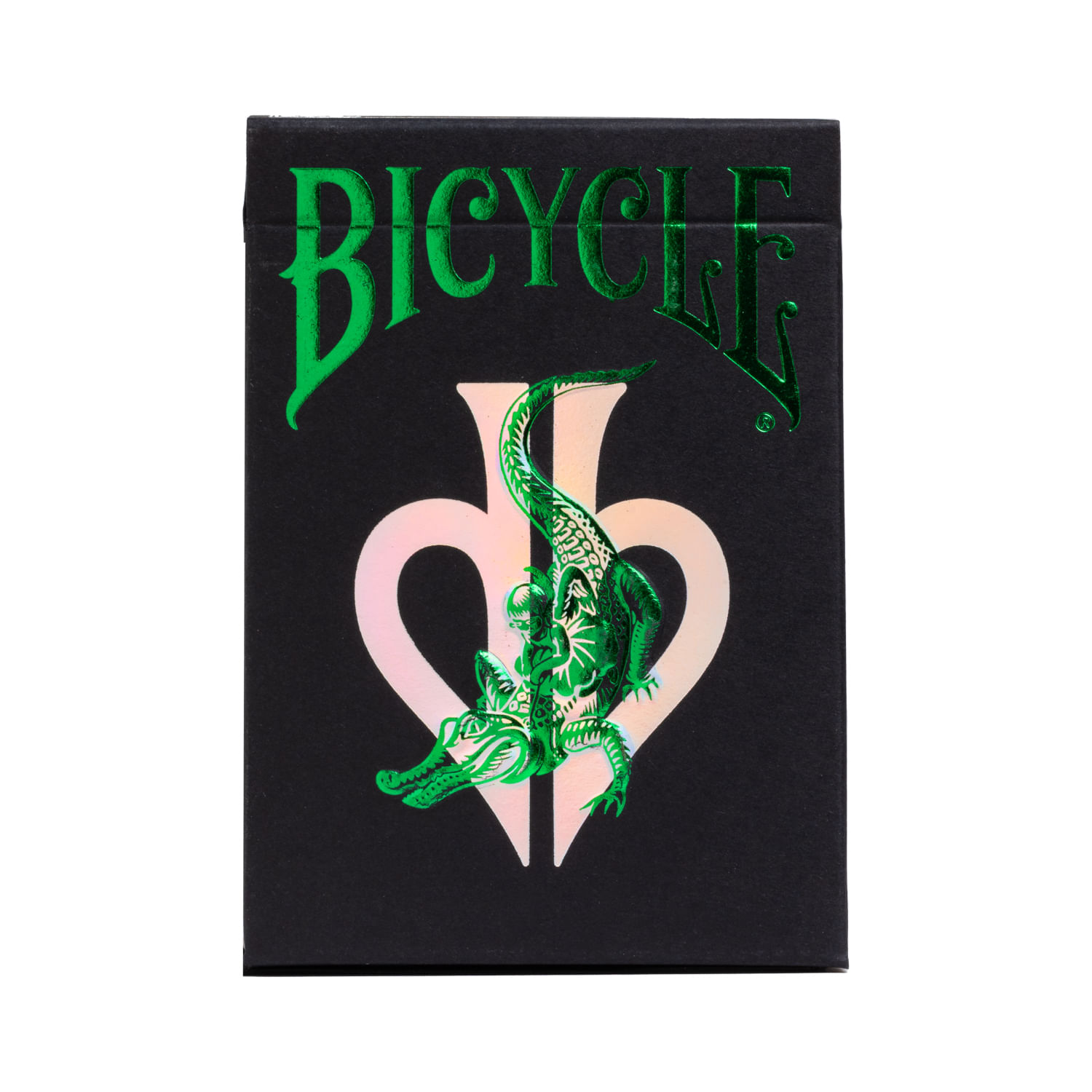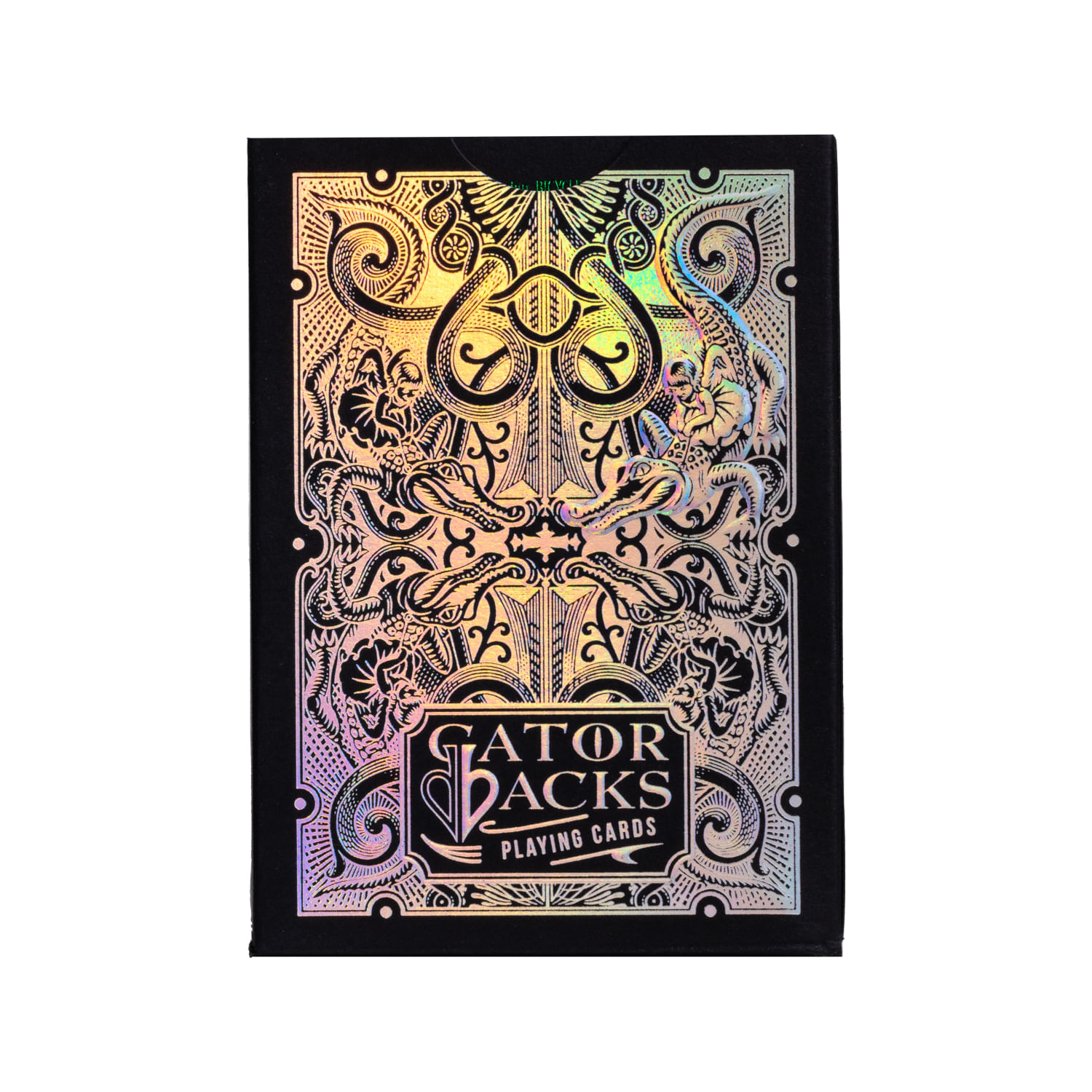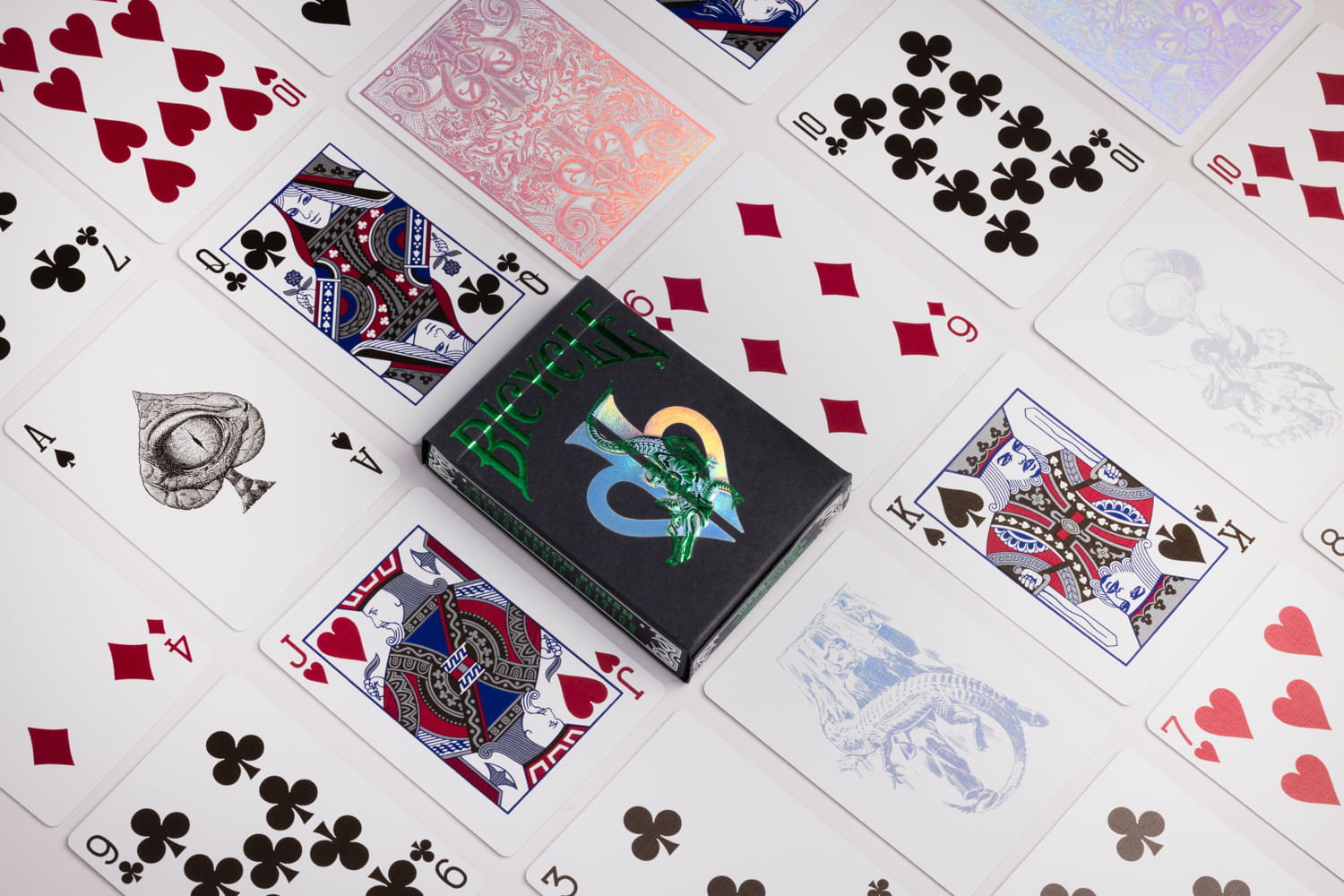 Bicycle David Blaine Gator Back Holographic MetalLuxe Playing Cards
$25
---
Description
This Bicycle x David Blaine deck is a Co-branded collaboration between Bicycle and DB Productions / David Blaine. It is an ultra-premium deck featuring Metalluxe foil on the card back and faces. The card backs include the classic David Blaine Gator Back design in striking Holographic foil while the faces are all custom designed, including 4 unique holographic foil jokers. The stunning matte tuck case is contrasted with gorgeous holographic and green foiling and a sculpted emboss accent. Original artwork by Mark Stutzman.
---
reviews.Reviews
(1)
Where to start. First off I've been using Bicycle decks for over 25 years in my professional career as an closeup/table hop type entertainer and have been collecting for as many and much more seriously for about five. This deck to me could have been so much more than it is. First off the black tuck with the foil back is insane. Now if the deck was black/Holo foil on black stock and not white it would pop! The white back makes the foil/Holo washed out in most angles and doesn't pop anywhere near the way the tuck case does. Yes, black stock if not the edges would be white and I think that's just makes for a tacky worn looking deck. The four vanity cards in the deck what are they about? A double backer, blank facer, or hey maybe a couple jokers?!?!? The tuck case has a card reveal for doing card magic. How could the tuck be this well thought out and the deck just whiff it. Use those four cards to add more value to this 25.00 deck of cards. To top it off I think the tuck case is one of the nicest looking bicycle has done in a long time. Therein is a trap some decks fall into. Beautiful tuck cases like this one make the decks inside them pale in comparison. This one definitely does. Onto the order of the cards. I've never received a deck with the ad cards/joker cards mixed in with the deck all of which is in no apparent order and even google doesn't provide much insight as to what stack it is or the purpose or reason behind it. Lastly the cards didn't handle as well as a typical 808 rider back I assume because of the foil. The deck felt a bit thicker than the rider back just a tad. After working with it for 45 minutes or so it fanned easily and Faros fairly well too.
reviews.Want to add a review?