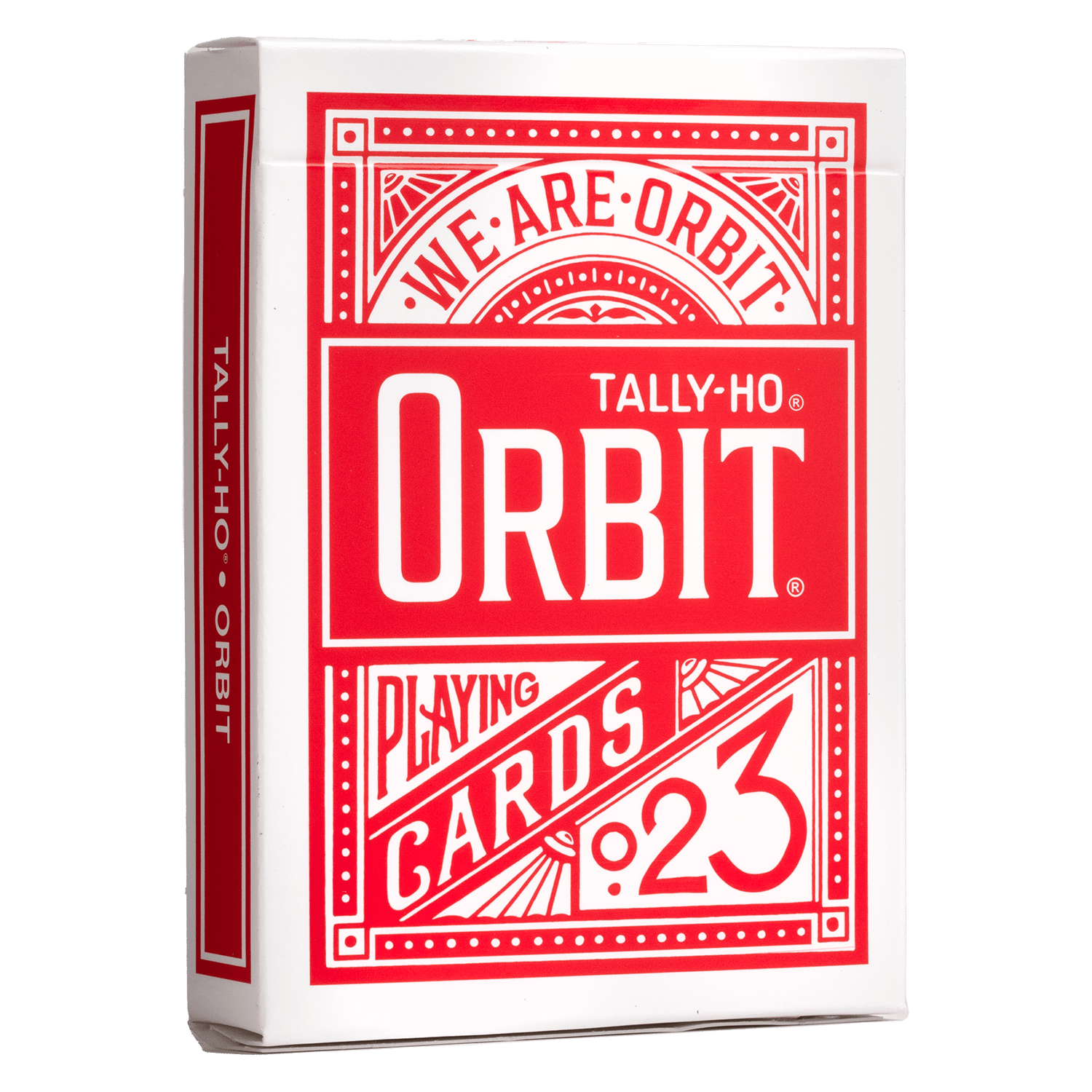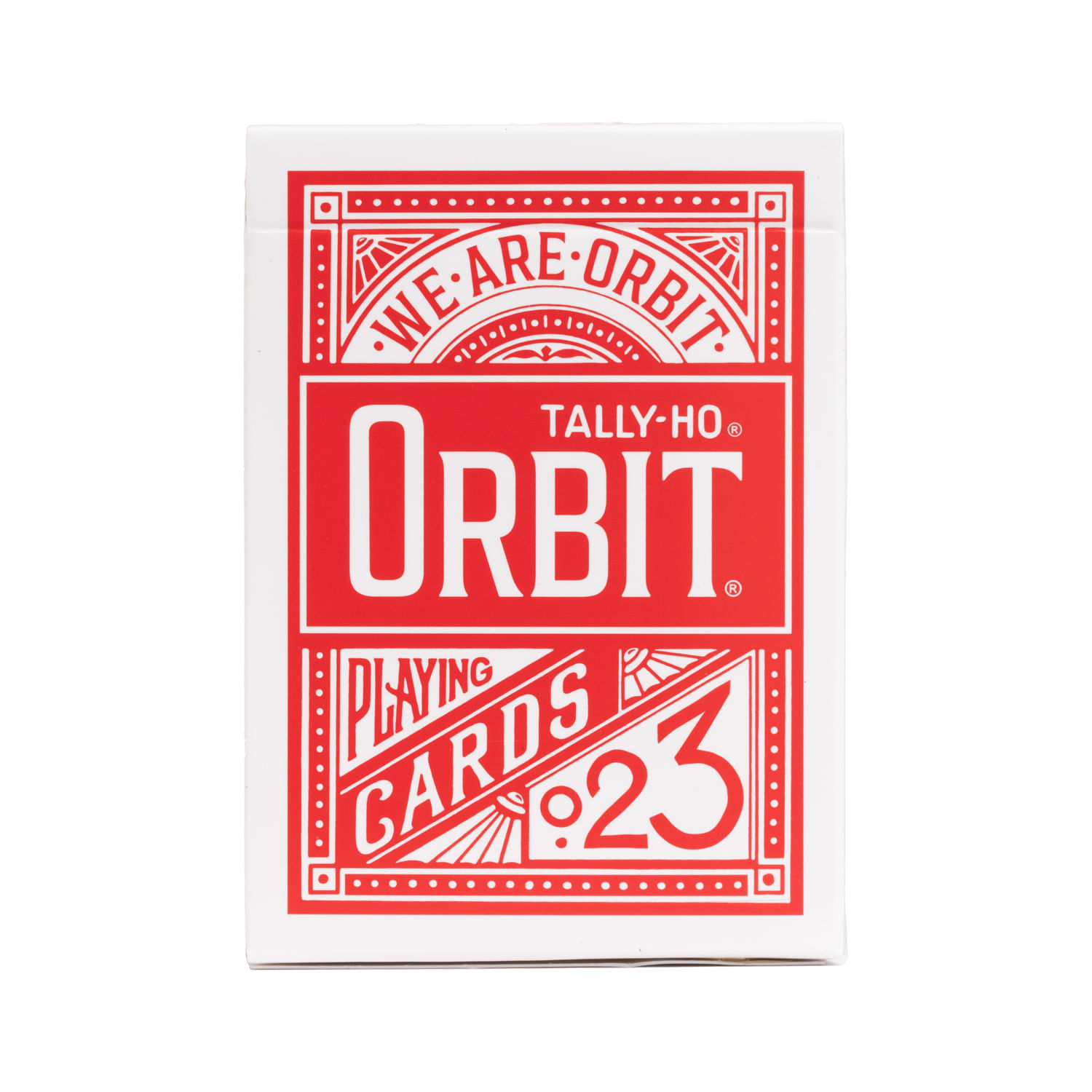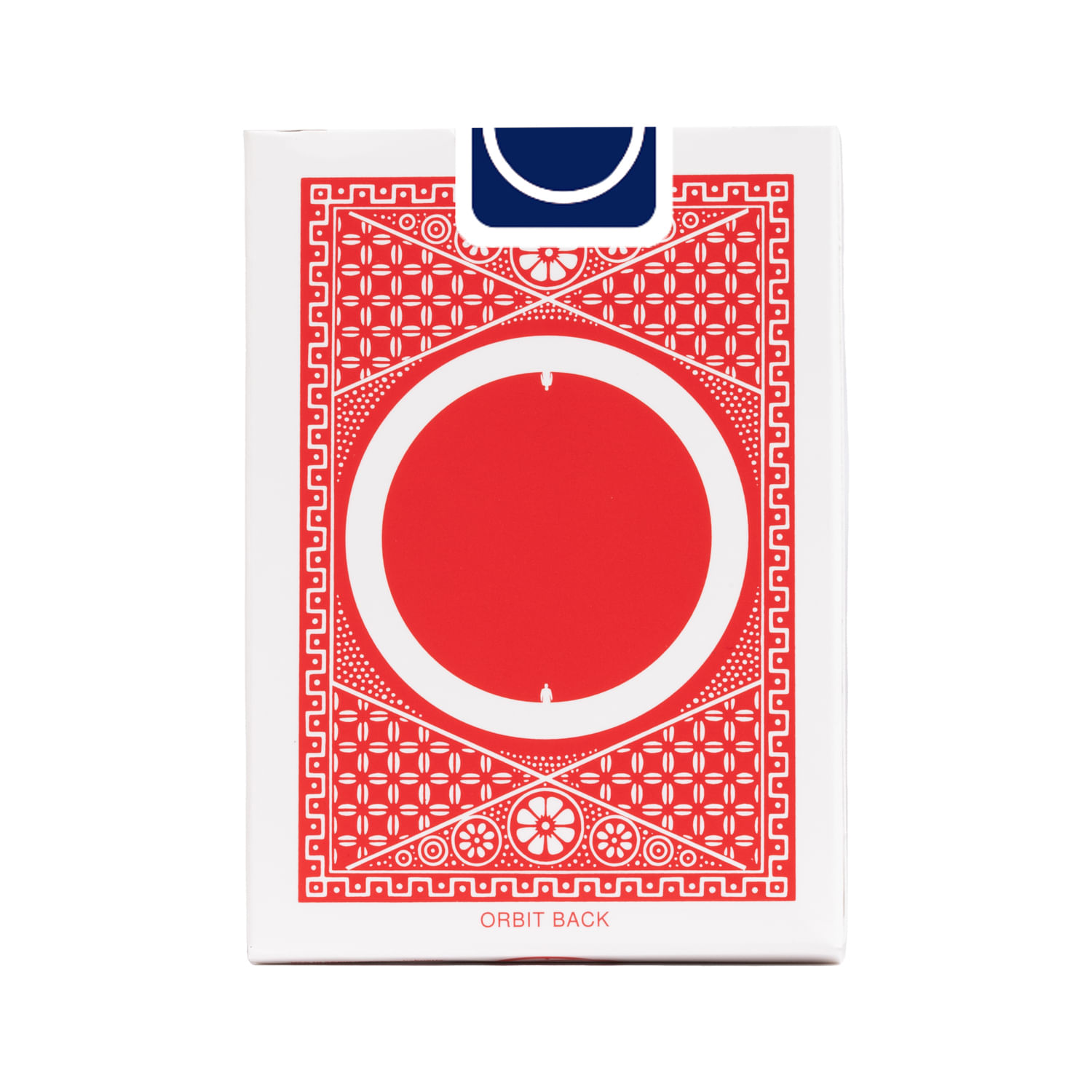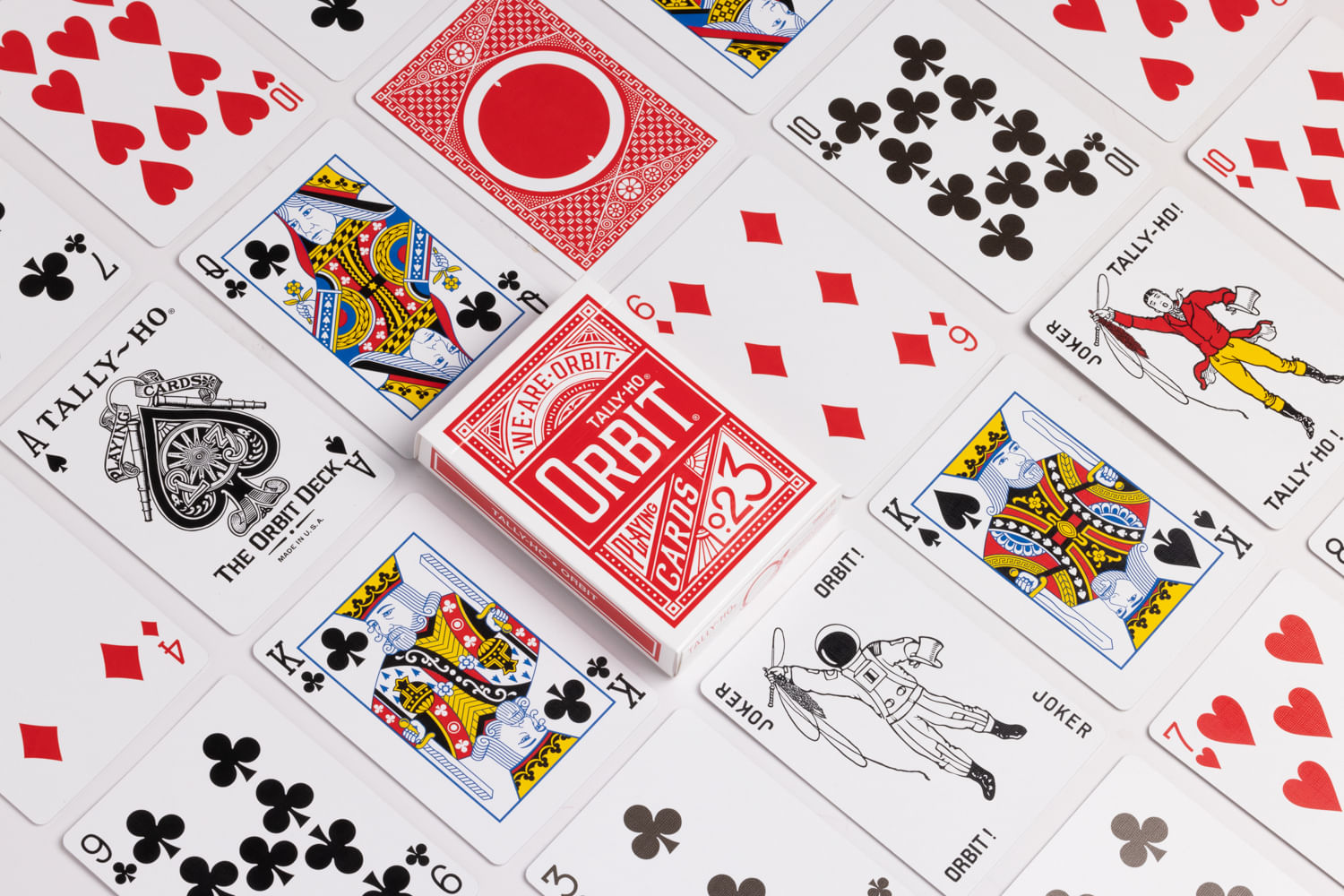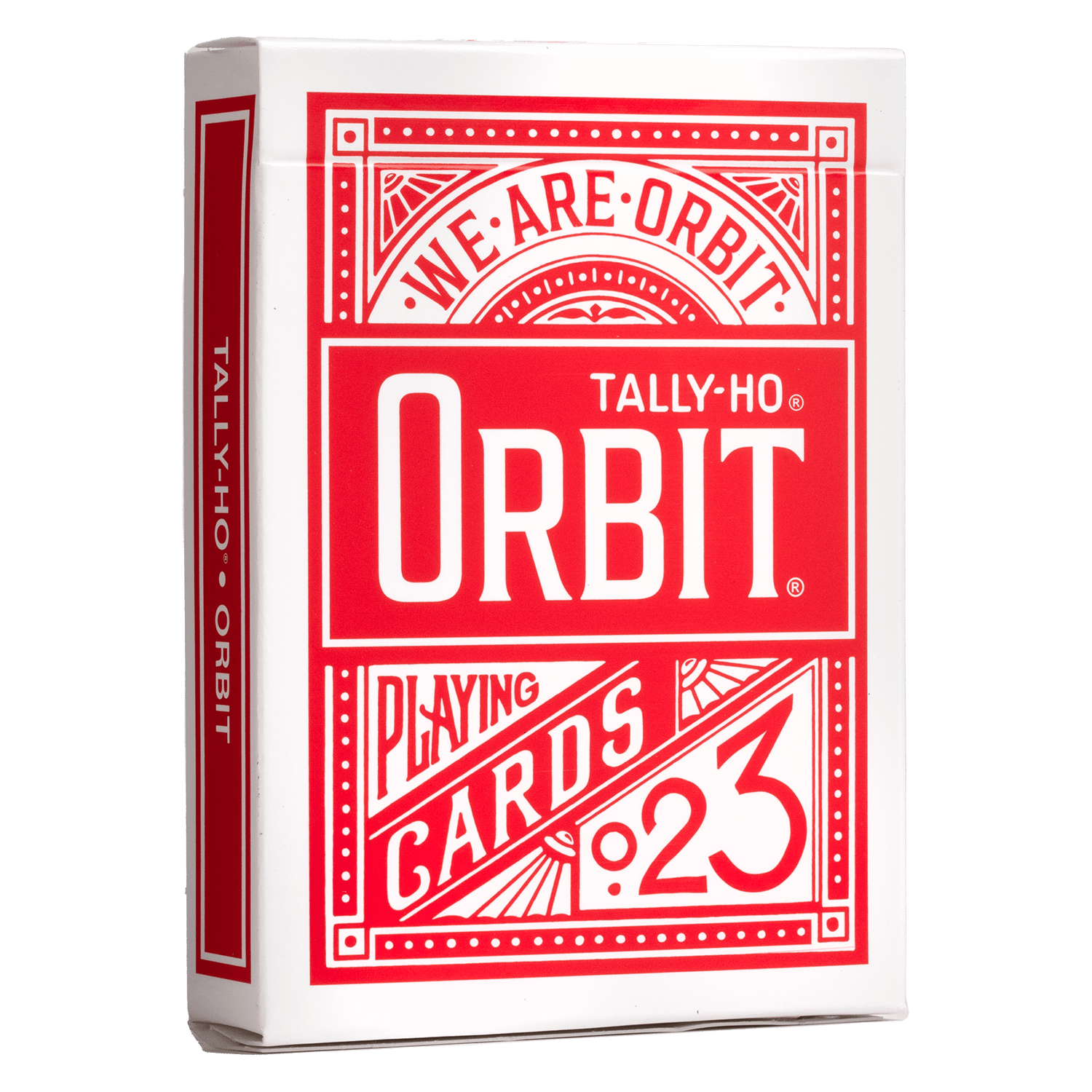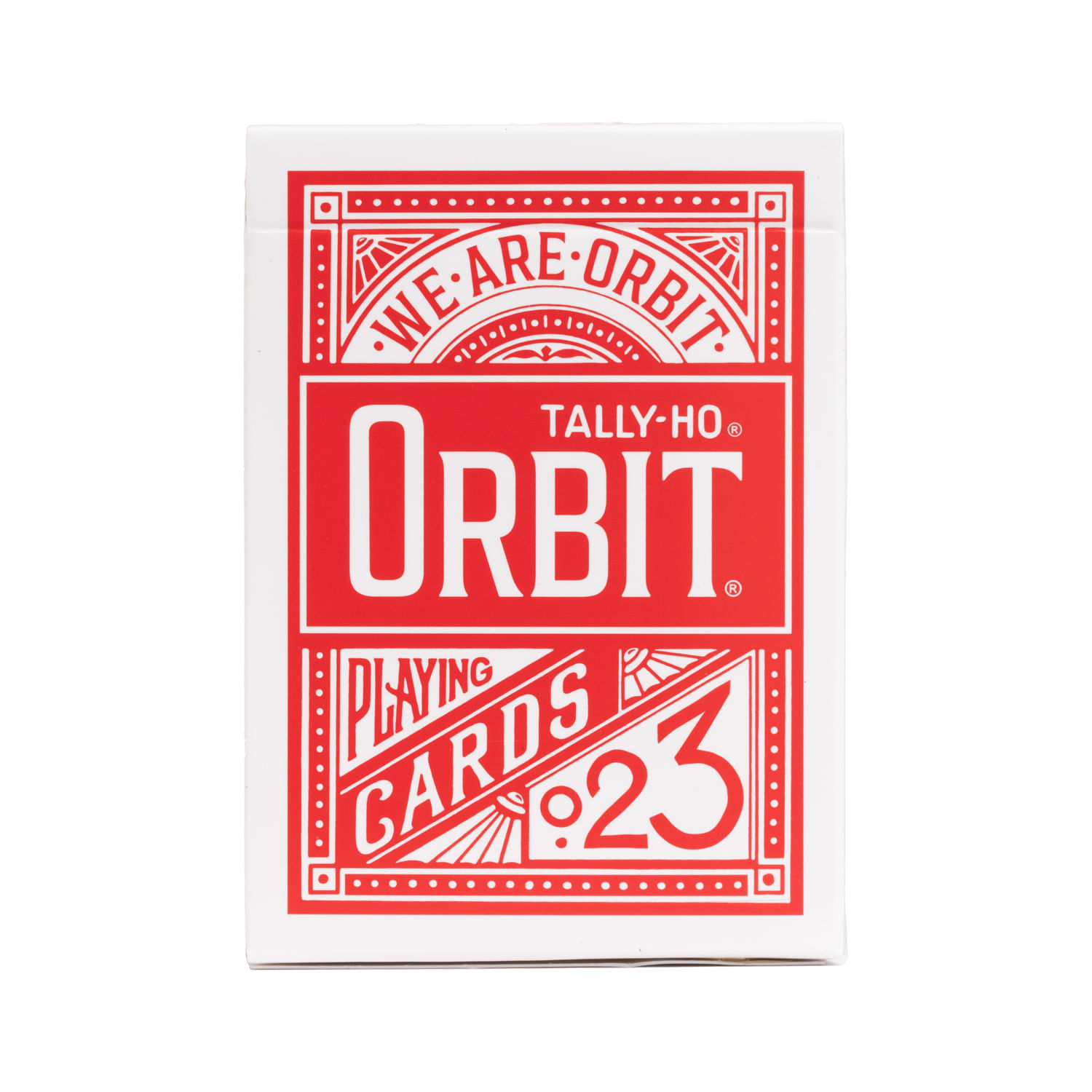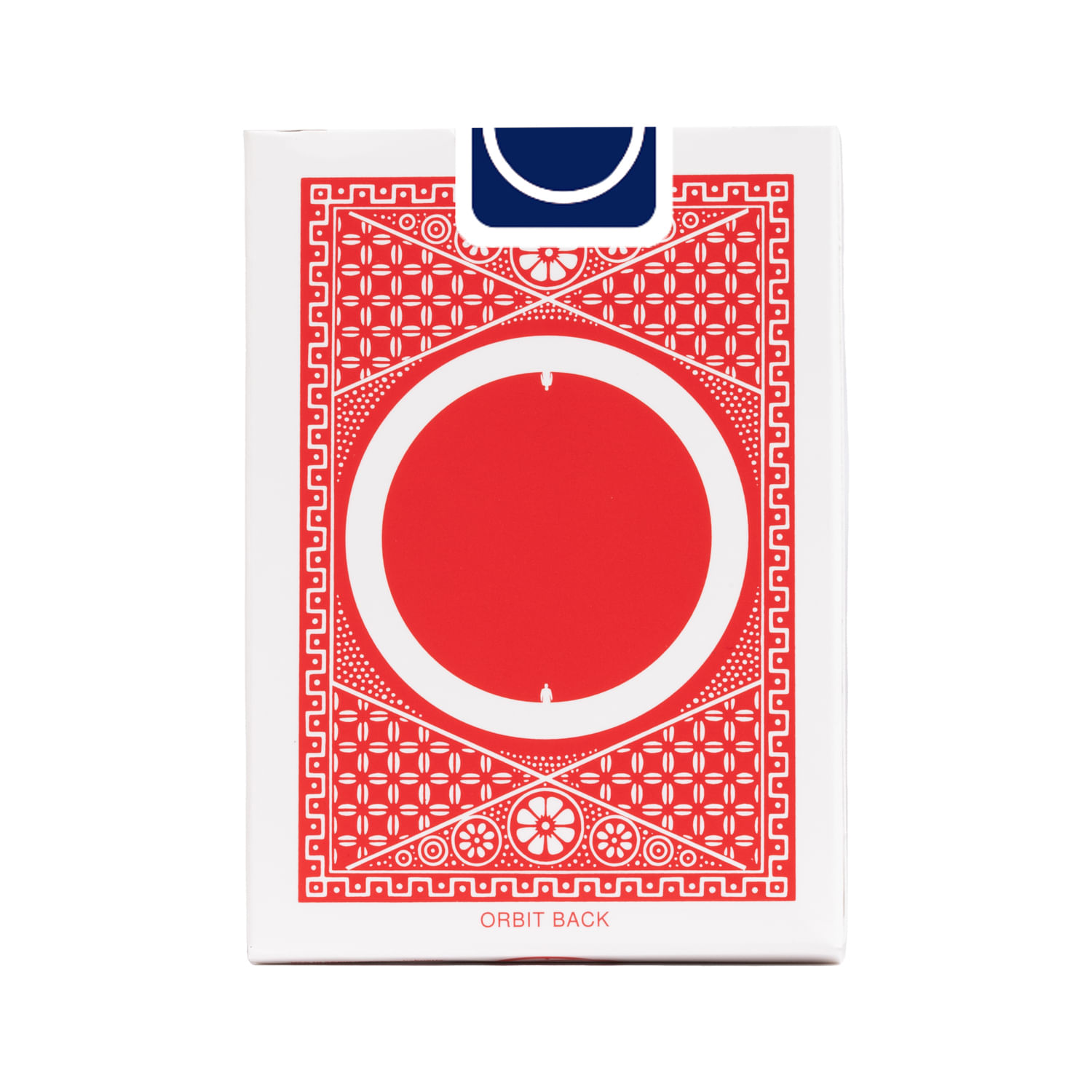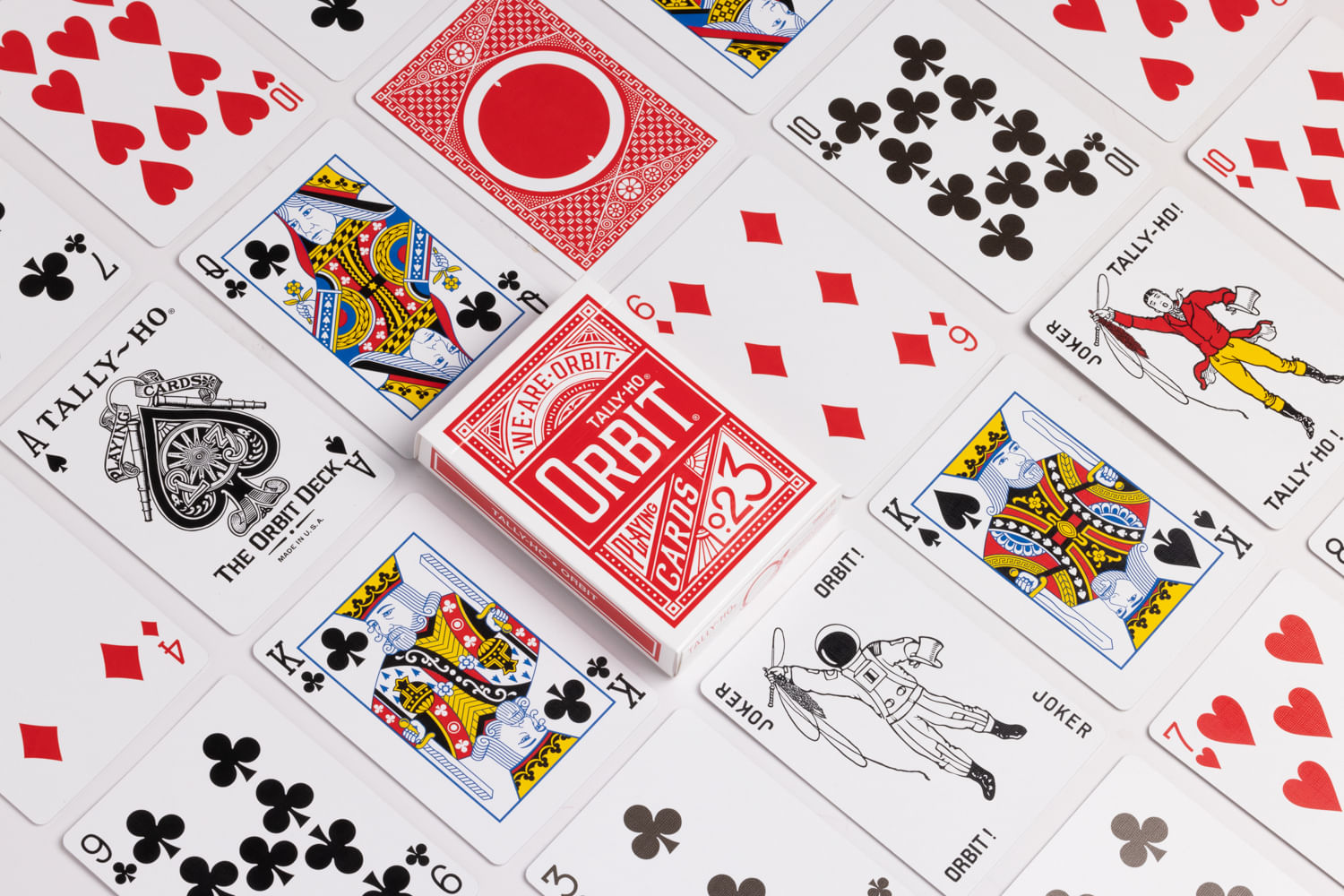 Tally Ho x Orbit​ Red Playing Cards
$15
---
Description
For the first time ever, Tally-Ho is featuring a Co-branded collaboration with Orbit Playing Cards / Chris Brown. The deck is designed by Daniel Schneider and features Bicycle Thin Crushed stock for that broken-in feeling! The card faces include the classic Tally-Ho joker and a custom Tally-Ho Orbit astronaut Joker, custom court card faces, A double backer card, and extra 8S card.
---
Reviews
(1)
The fact that I was able to begin collecting orbit, brand playing cards, over the past for five years, six years, and even after such a considerable amount of time and decks purchased, now I am able to go to the USPCC/Cartamundi online shop, and purchase the decks from the collaboration that was done by my favorite, number one favorite boutique, playing card company, just I don't even know…… It just blows my mind! Chris and I have maintained a lovely and important, in my eyes, digital make believe camaraderie friendship is type relationship since I began coming in contact with this young man. He was the very very first person to do one of the nicest things that anyone has done for me in. I cannot recall how long, and he was somehow able to , make everything OK, and all right for me, while I was struggling with some heartbreak and mental deficiency, at that time.… Basically, he won me over within two back-and-forth digital correspondences, and I will forever remain in his debt, never turn my back on him, or anything he does, and sing his praise wisely , shouting from the rooftops to whomever will listen, forever…… The fact that bicycle has a collaboration with such an angel of a man being human and his company is near perfection is astonishing and I hope that your company and it's near century & a half existence, realizes just how great of a move that you've just made…. Jackson at KWP, Shin Lim, & of course BAM BAM BOOM Master Blaine are all worthy of such an esteemed relationship with you as well, no doubt. But, Orbit, I will go down swinging for, for life. A higher praise cannot be sung, and while singing, taking bullets, and remaining on Ship Orbit, should there ever come the time that OUR ship somehow is forced to go down, I will be on that ship, maybe even leading that little Titanic-like Orchestra, with a smile on my face, knowing that I've made the only decision that I could possibly make. 23 Cheers for ALL involved! I couldn't be more proud & thrilled for this dream to be realized.
Want to add a review?