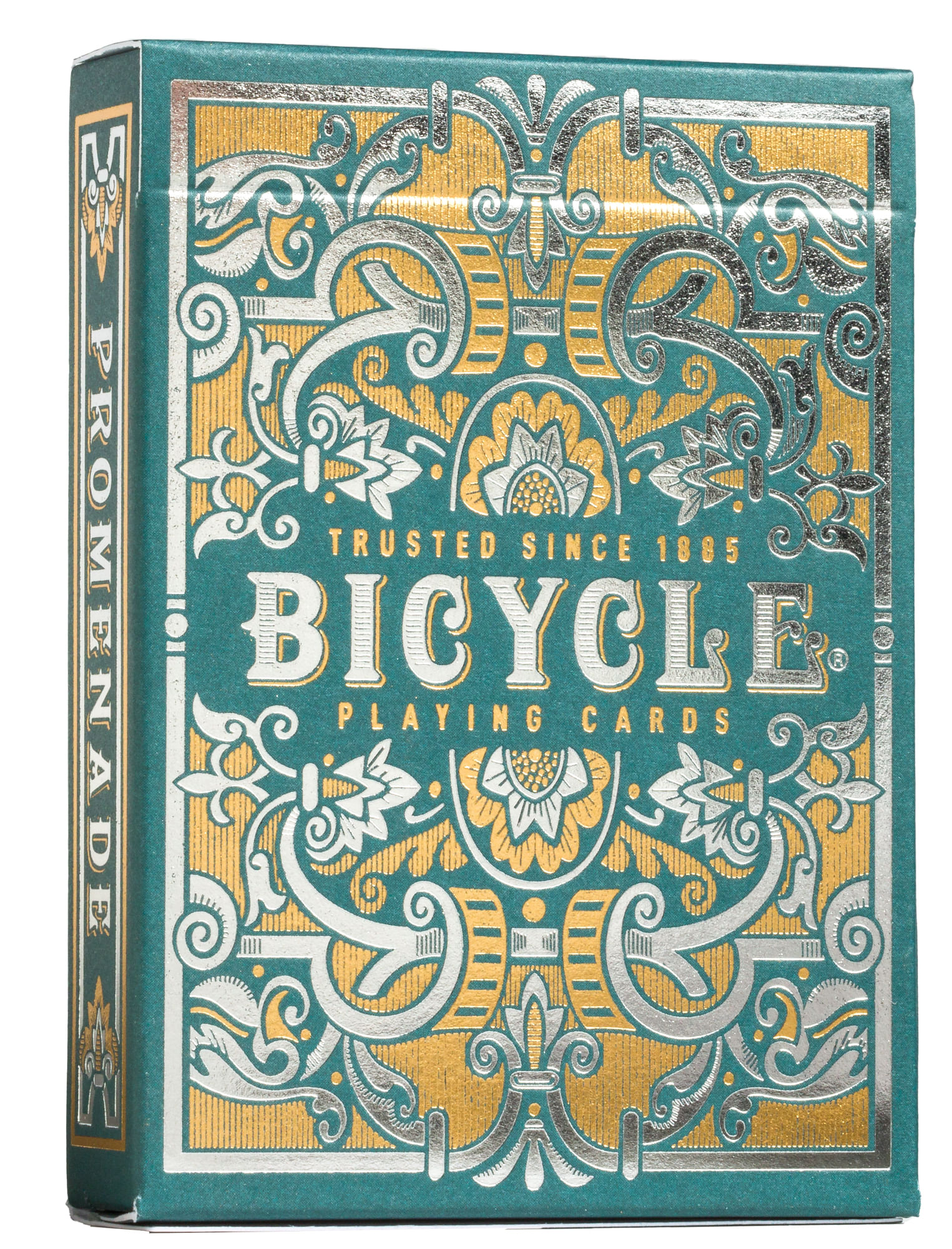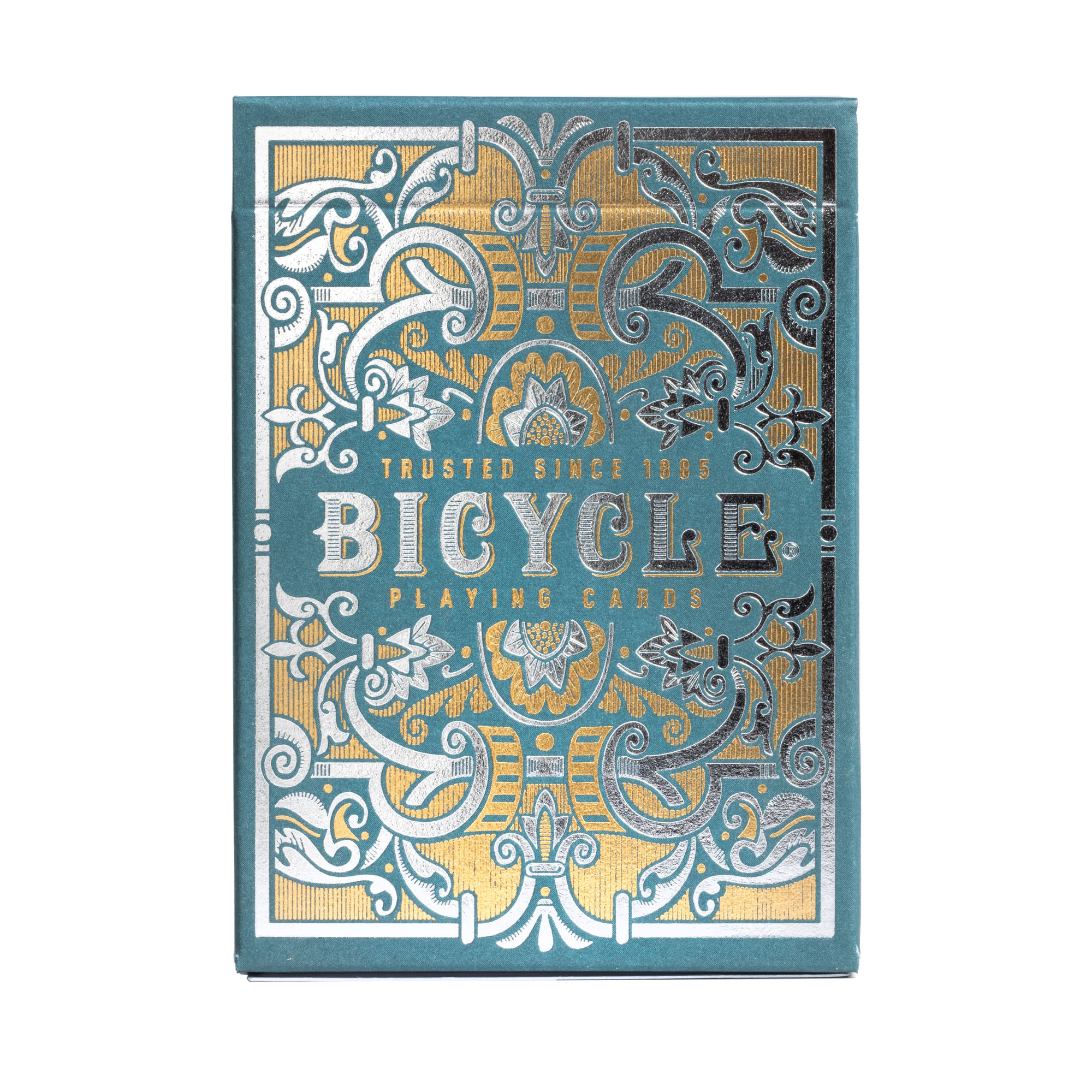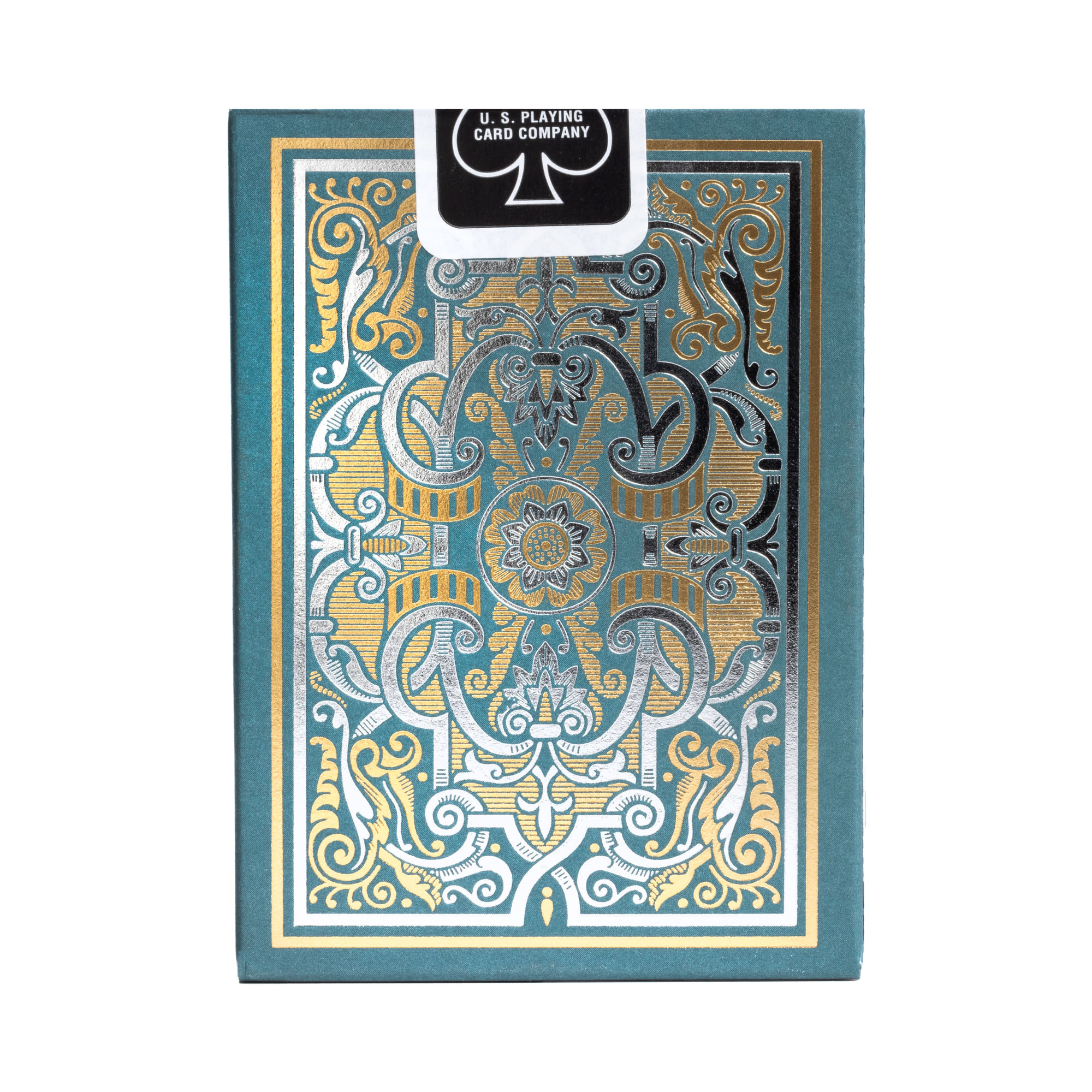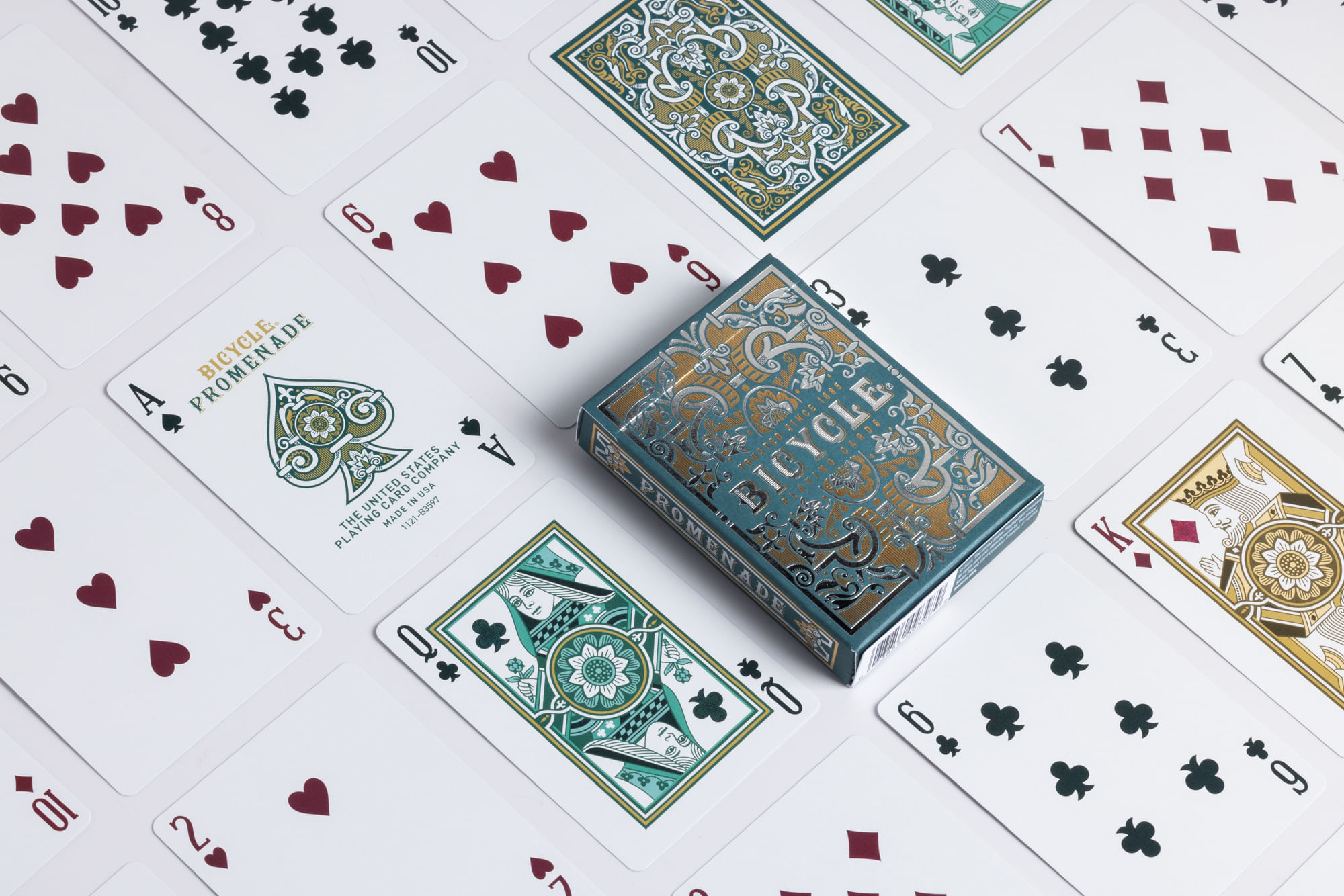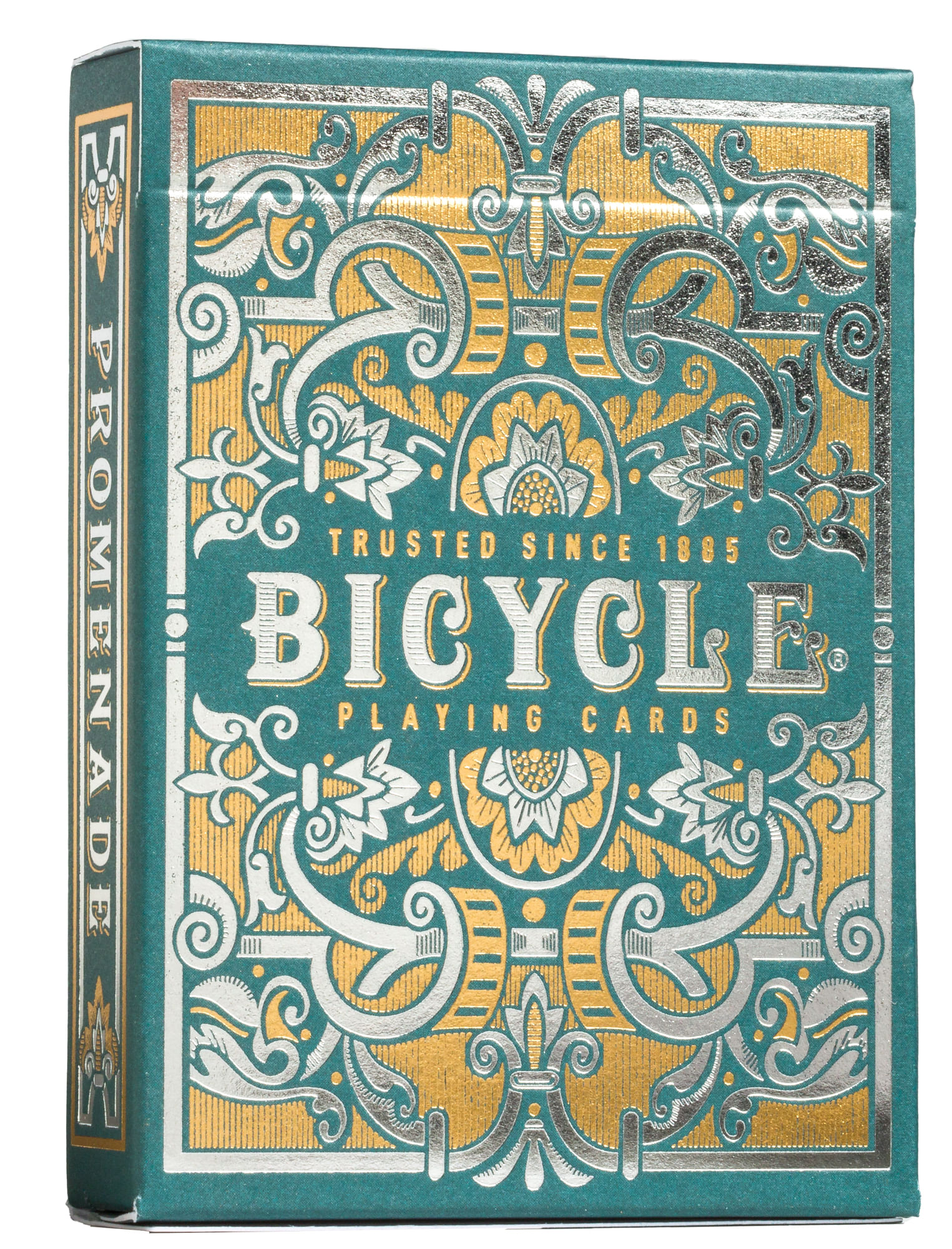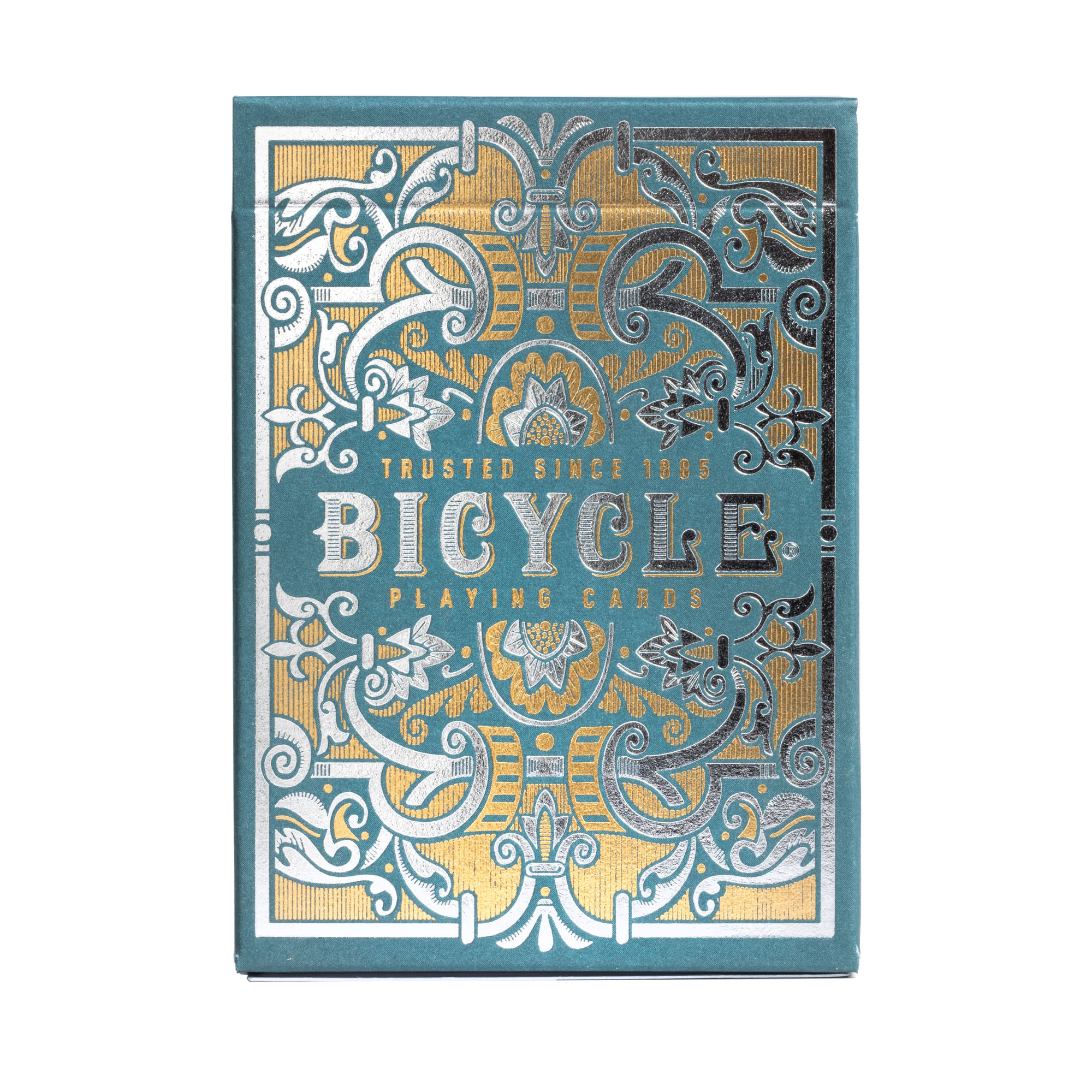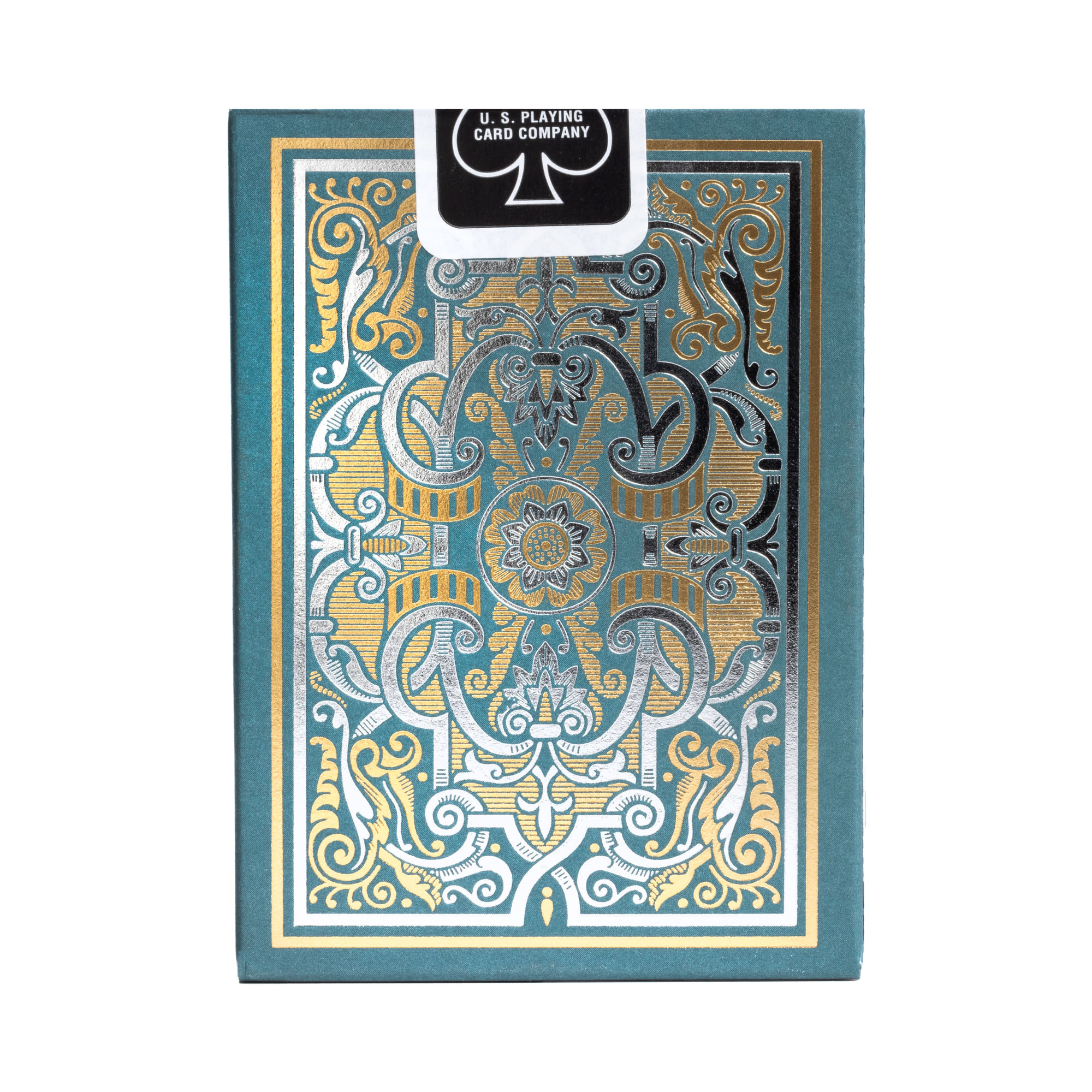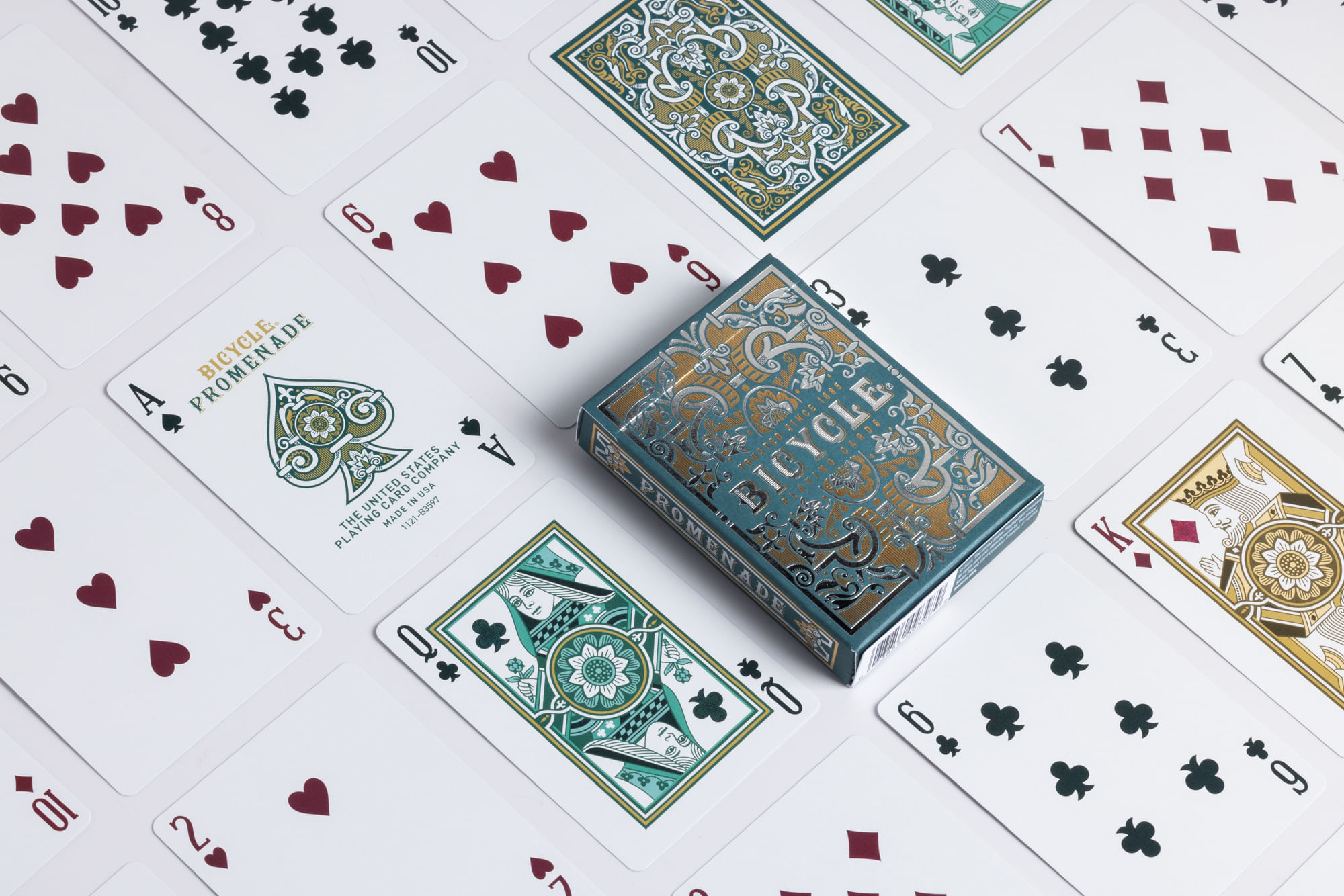 Bicycle Promenade Playing Cards
$7.99
---
Description
Promenade from Bicycle Playing Cards was inspired by a historic card back pulled from our collection of historic playing cards at The United States Playing Card Company. This design is based off the Mascotte No. 69 by New York Consolidated Company, originally printed circa 1900.   The original luxurious design was reimagined with modern, premium finishes using silver and gold foil accents. The artwork on these cards takes you through a decadent walk until finally ending at an ornate garden in the center.   This deck of cards is a must-have for anyone looking for unique playing cards that perform perfectly in your hands, on the table, and as a decorative accent when not in use. Don't hide these beauties in the kitchen drawer!
---
Reviews
(1)
Beautiful cards but only the box has the shiny metallic finish. Cards themselves have a dull/matte finish, which I didn't realize. If you want a sheen/high gloss card, you have to buy a "metalux" set of cards, which Bicycle makes in red, green, gold and blue. They're priced higher and they're gorgeous - the sheen makes is worth the extra dollars.
Want to add a review?